The "Fifty Shades" movies, based on the best-selling novels by E.L. James, have captivated audiences with their seductive and provocative storytelling. These films offer a glimpse into the passionate and tumultuous relationship between Anastasia Steele and Christian Grey. As the story unfolds, viewers are taken on a journey of intense desire, exploration of boundaries, and the complexities of love and power dynamics. With their blend of romance, eroticism, and emotional turmoil, the "Fifty Shades" movies have sparked both fascination and controversy, inviting audiences to step into a world of heightened sensuality and the exploration of unconventional relationships.
Fifty Shades Of Gray (2015)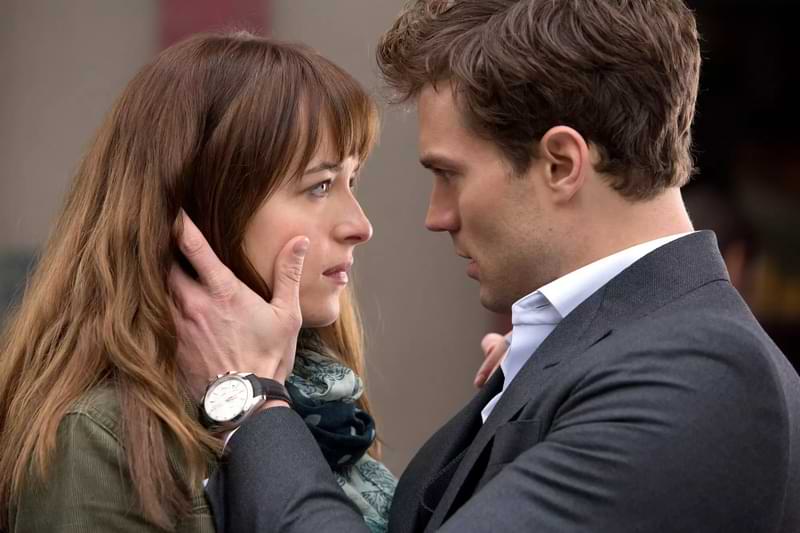 Anastasia, portrayed by Dakota Johnson, agrees to interview Christian Grey, played by Jamie Dornan, for her college newspaper. Intrigued by Anastasia's innocence and beauty, Christian becomes infatuated with her and seeks to initiate her into his world of BDSM (Bondage, Discipline, Sadism, and Masochism). Anastasia, on the other hand, is drawn to Christian's enigmatic personality and finds herself simultaneously captivated and apprehensive.
As the story unfolds, Anastasia is introduced to Christian's luxurious lifestyle, including his lavish penthouse, private helicopter, and elegant gifts. However, she soon realizes that his desires involve a complex and unconventional sexual relationship, marked by explicit contracts and strict boundaries. Despite her reservations, Anastasia is unable to resist the allure of Christian's dominant persona and embarks on a passionate and turbulent journey of self-discovery.
"Fifty Shades of Grey" explores themes of power dynamics, sexuality, and the complexities of love. The film received mixed reviews from critics, with some praising its performances and sensuality, while others criticized its portrayal of BDSM and the dynamics between the main characters. Nevertheless, the movie's release garnered significant attention and attracted a wide audience, propelling the "Fifty Shades" franchise to become a cultural phenomenon.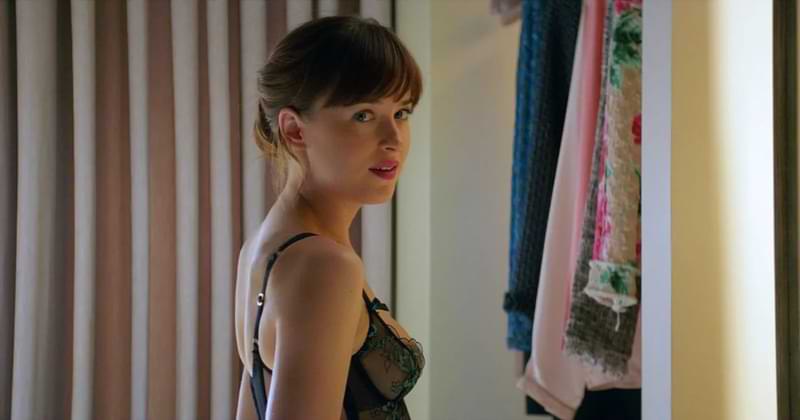 After their initial separation, Anastasia starts a new job while trying to move on from her tumultuous past with Christian. However, Christian, plagued by his own insecurities and love for Anastasia, reenters her life, promising to change and accommodate her desires. Reluctantly, Anastasia agrees to give their relationship another chance, but this time with new rules and more openness.
As their relationship deepens, Anastasia begins to uncover more about Christian's troubled past and the reasons behind his dominant and controlling tendencies. She also faces jealousy and threats from women who were a part of Christian's life before her. Together, they navigate the challenges of trust, intimacy, and their own personal demons.
"Fifty Shades Darker" delves into themes of redemption, vulnerability, and the exploration of boundaries within a relationship.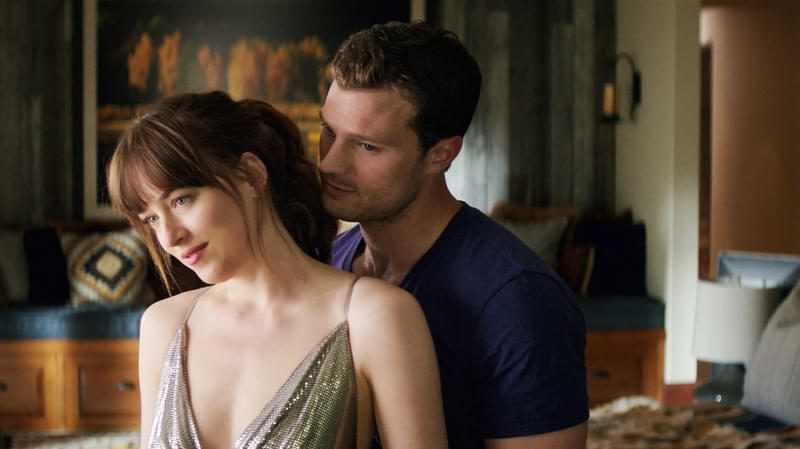 In "Fifty Shades Freed," Anastasia and Christian are now married, enjoying their glamorous life together. However, their wedded bliss is soon disrupted when outside threats and personal conflicts arise. Anastasia faces challenges from an obsessed former employee of Christian's, while both protagonists must confront the consequences of their own past actions.
As the couple grapples with the trials that come their way, they strive to build trust, maintain their emotional connection, and explore a deeper level of intimacy. Anastasia's determination to assert her independence and defy Christian's controlling nature becomes a central theme, as she discovers her own strength and fights for the love she desires.
The film offers a mix of romance, drama, and sensuality, while delving into themes of power dynamics, loyalty, and the intricacies of a dominant-submissive relationship. "Fifty Shades Freed" brings the trilogy to a conclusion, providing resolution and closure for the characters and their journey of self-discovery, love, and acceptance.
While the "Fifty Shades" films have garnered attention for their explicit sexual content, they also explore themes of personal growth, emotional vulnerability, and the complexities of relationships. As the final chapter in the trilogy, "Fifty Shades Freed" aims to satisfy fans' curiosity and provide a conclusion to Anastasia and Christian's passionate and tumultuous love story.