We love watching cop movies when he or she fights the bad which includes drama, action, and so on, 
movie bureau bought you cop comedy movies (buddy cop movies) with lots of laughs here are 15 funny cop movies. 
Also Check: JustForMovieFreaks.in – Honest Reviews & Streaming Recommendations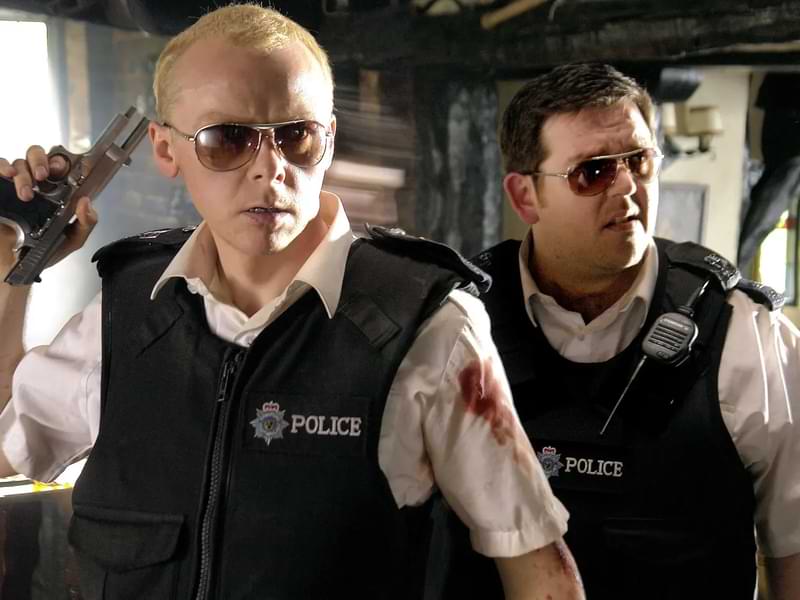 Nicholes Angels A officer gets transferred to the Standford quieter Area with less no. of residents, not only misses the rhythm of the city and also is in search of a partner. he gets a difficult assignment from this strange man who gives trouble to the residents of Standford.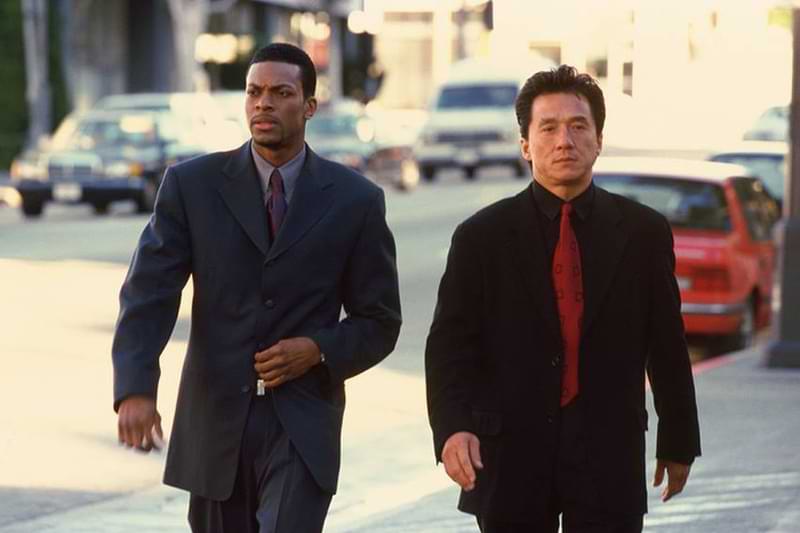 An iconic comedy cop movie by Jackie Chan as Lee and Chris tucker as Carter gets in the task force of LAPD to fight the odds, with comedy drama powerpack. 
Schmidt and Jenko two friends join the police department, in order to dust the drug racket in the college, they go undercover as a student.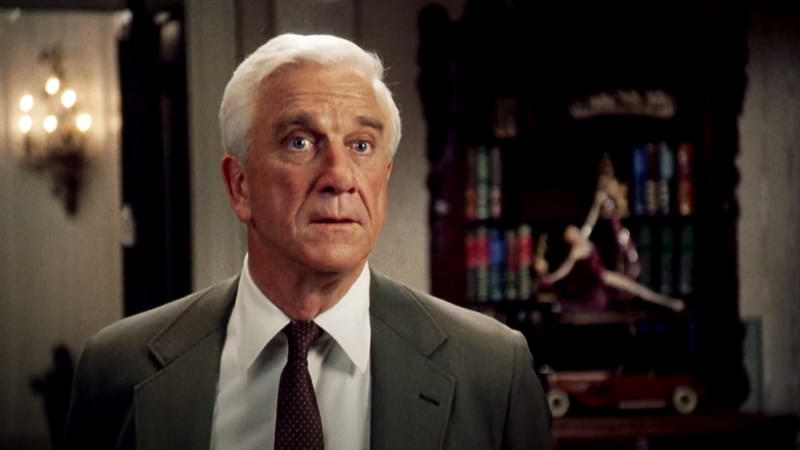 Bumbling police detective Frank Drebin. The film is a spoof of police procedural dramas and revolves around Drebin's attempts to stop a plot to assassinate Queen Elizabeth II during her visit to Los Angeles. Along the way, he has to contend with all sorts of obstacles, including a romantic interest (played by Priscilla Presley), a rival police detective (played by O.J. Simpson), and a corrupt businessman (played by Ricardo Montalbán).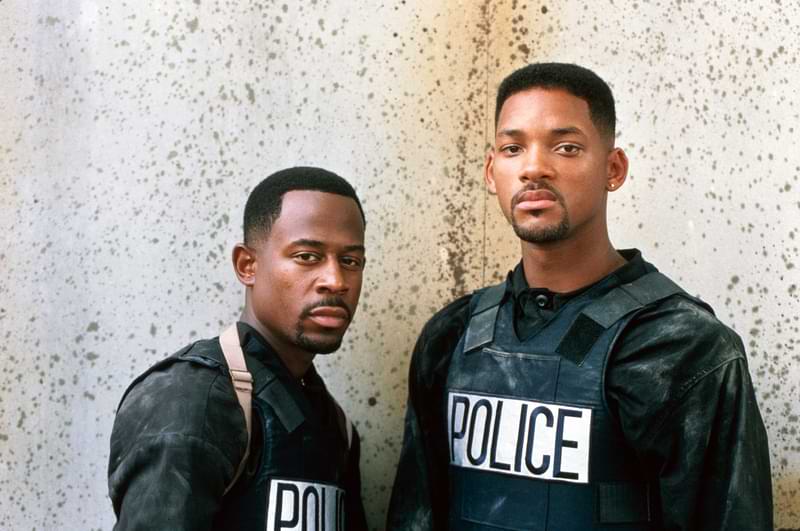 Marcus and Mike partner up for this investigation in Maimi where 100 million worth of heroin was abducted from the headquarters.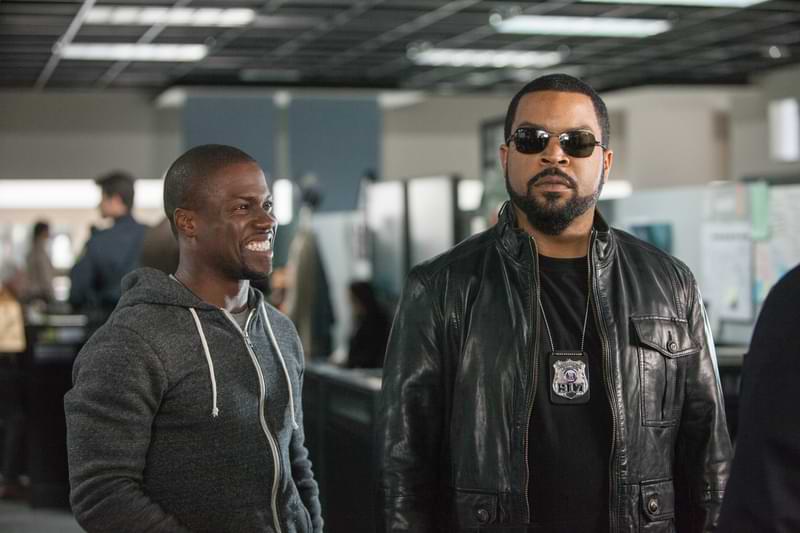 Fast-talking high school security guard who dreams of becoming a police officer, and his girlfriend's brother, Detective James Payton (Ice Cube), a no-nonsense police officer who doesn't believe Ben has what it takes to be a cop. In an effort to prove himself to James and earn his blessing to marry his sister, Ben goes on a 24-hour ride along with James as he tries to catch a notorious Atlanta criminal.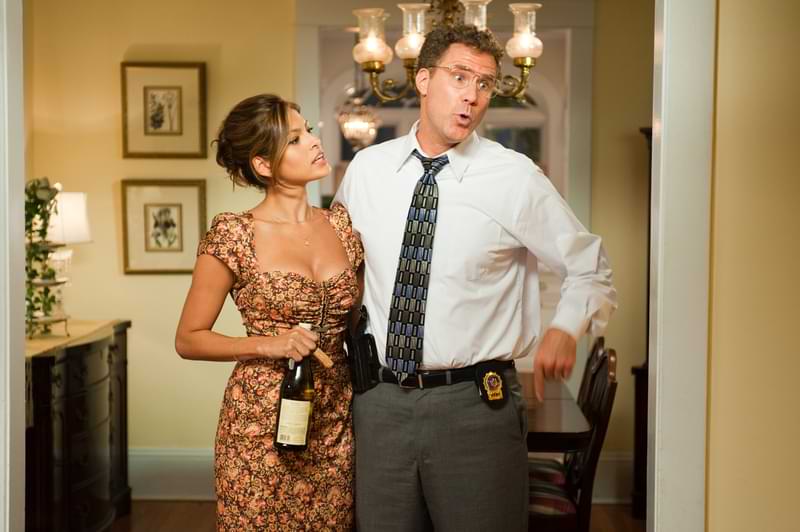 Unlike appreciated like their counterparts, detective gamble and hoitz are assigned to investigate small tasks, which turned out to be some big fish And get the opportunity to prove themselves to their NYPD counterparts detectives.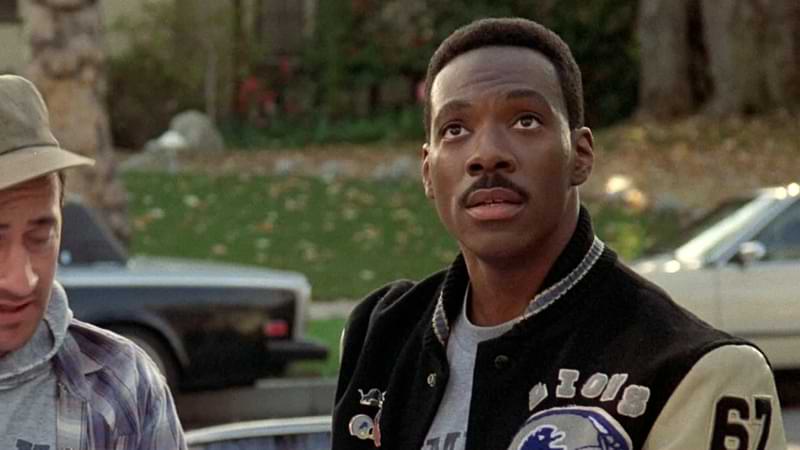 After the murder of his childhood buddy cop, Alex Foley (Eddie Murphy) starts the investigation which lands him in Beverly Hills, California, and unfolds the underworld of Beverly hills. if you are into 90's movies this movie is for you.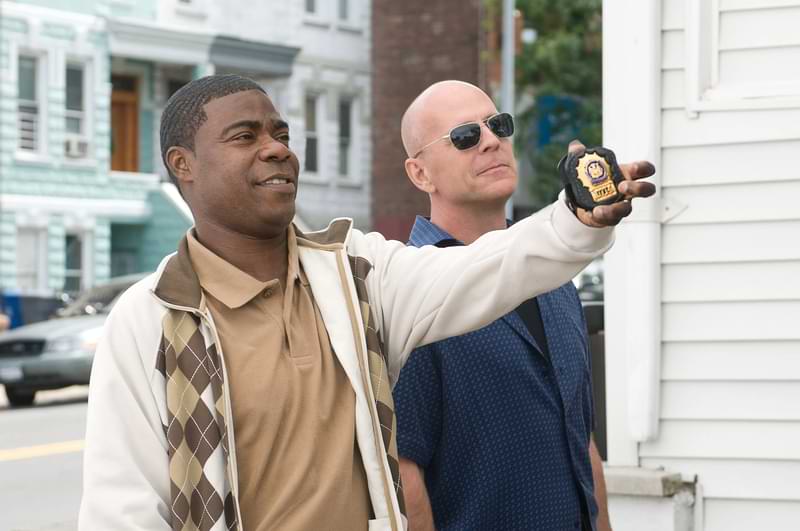 Veteran NYPD detectives Jimmy Monroe and Paul Hodges as they try to recover a stolen and rare baseball card that Jimmy needs to pay for his daughter's wedding. Along the way, they run into all sorts of obstacles, including a gang of violent criminals, a crazy drug lord, and an unhelpful thief.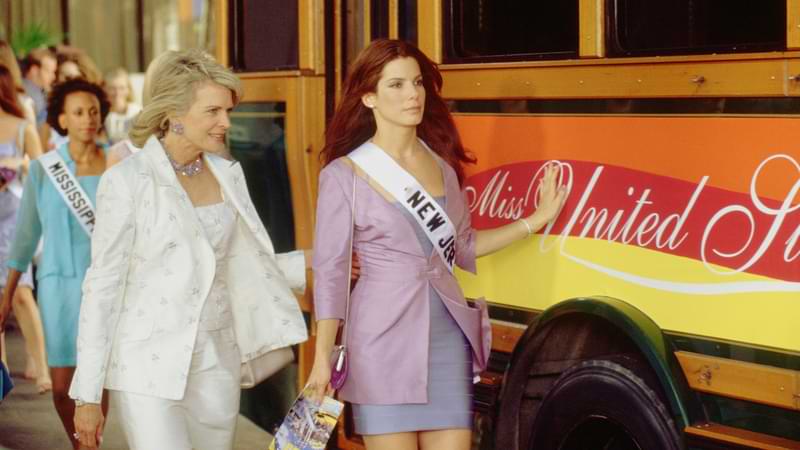 After the threat of bombing the Miss United States pageant, the FBI sends A female detective Gracie who is boyish and horrified to get girly.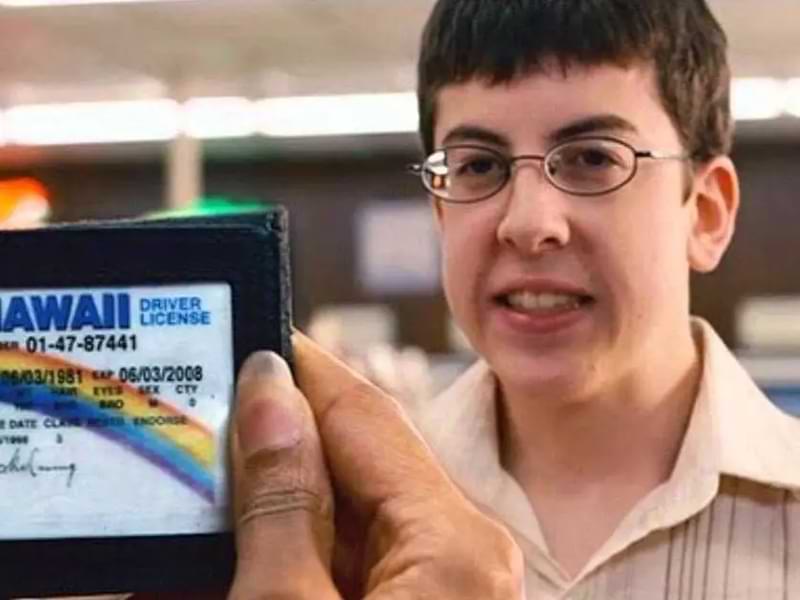 Two best friends Seth and Evan want to enjoy their lives before going to a different college, the movie is adapted from the high school days of Seth Rogen and Evan Goldberg themselves.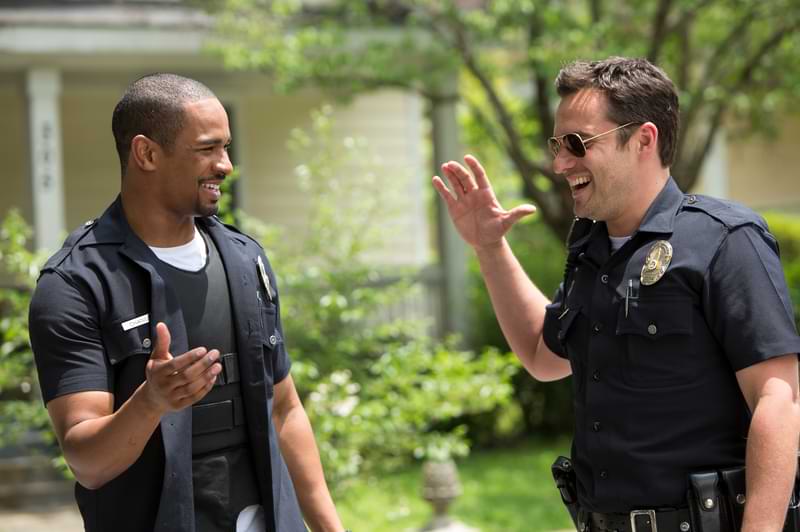 Two friends, Ryan and Justin, dress up as police officers for a costume party but end up getting mistaken for real cops. They quickly embrace their newfound "authority" and start patrolling the streets of Los Angeles, but things take a dangerous turn when they stumble upon a real criminal conspiracy.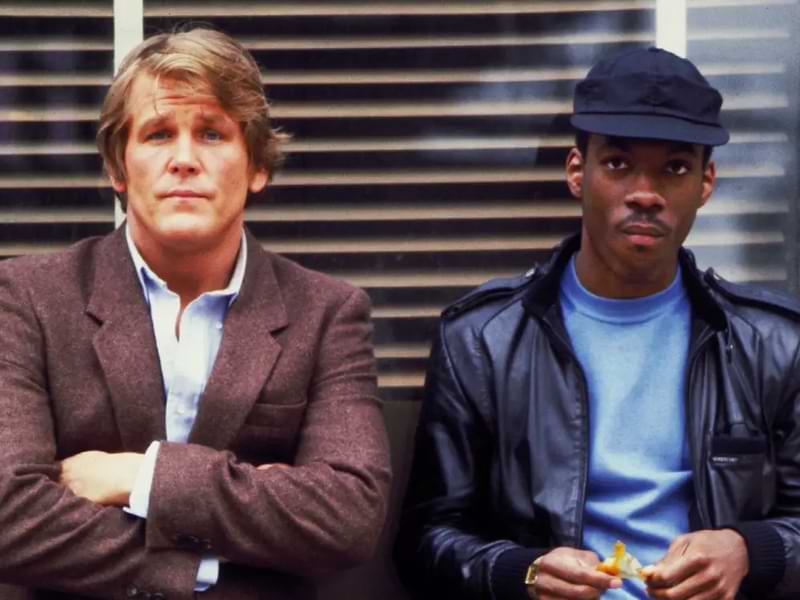 Jack Cates a tough policeman, to chase down the dangerous criminals, Jack teams up with Reggie, a smart robber who is in jail, Jack pulls some strings and gets him out of there under the parole of 48hrs.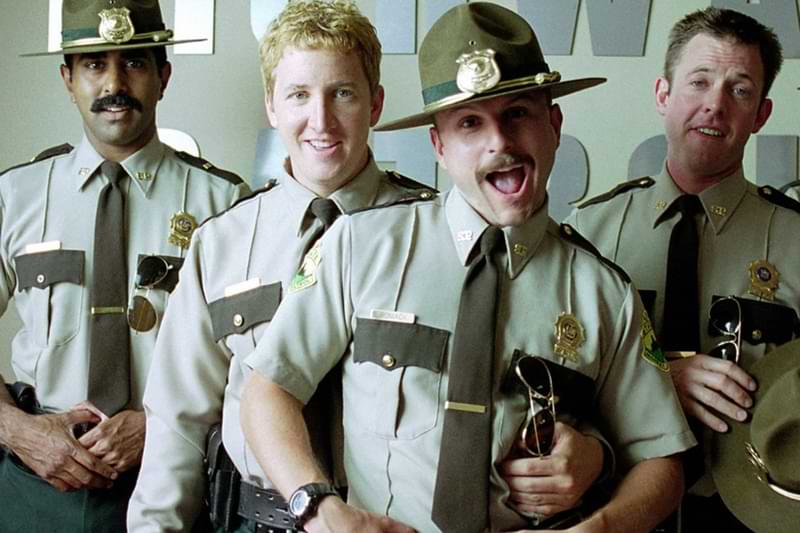 The hilarious misadventures of a group of state troopers from the fictional Spurbury, Vermont, who love to pull pranks and engage in silly antics while patrolling their jurisdiction. They are known for their unorthodox approach to law enforcement, which often leads to clashes with local police and other authorities.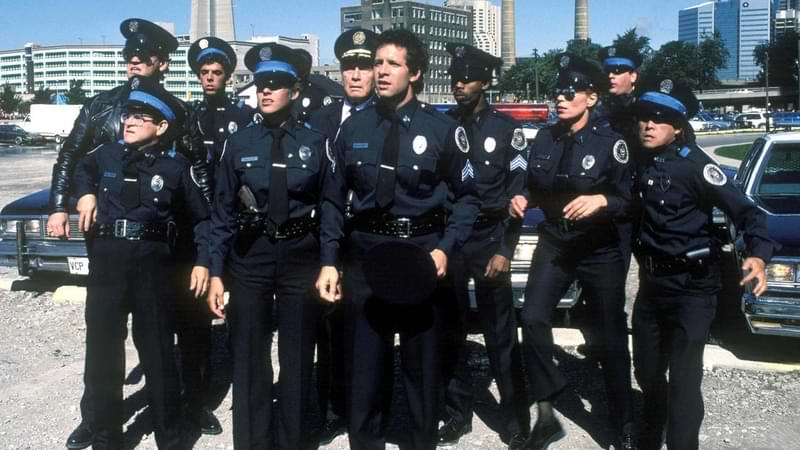 The mayor of the city remove the restrictions from entering the police academy, A group of unfits enlisted themselves. And creates chaos in the city.