To those who enjoy watching movies in different niches, cheerleader movies can be the exciting ones to go with! The genre created its niche along with compelling stories that are inspirational and entertaining.
From iconic movies like ' Bring It On' to ' But I'm a Cheerleader' like satirical movies, tremendous options suit everyone's preference.
In this post, explore the list of the best 10 cheerleading movies!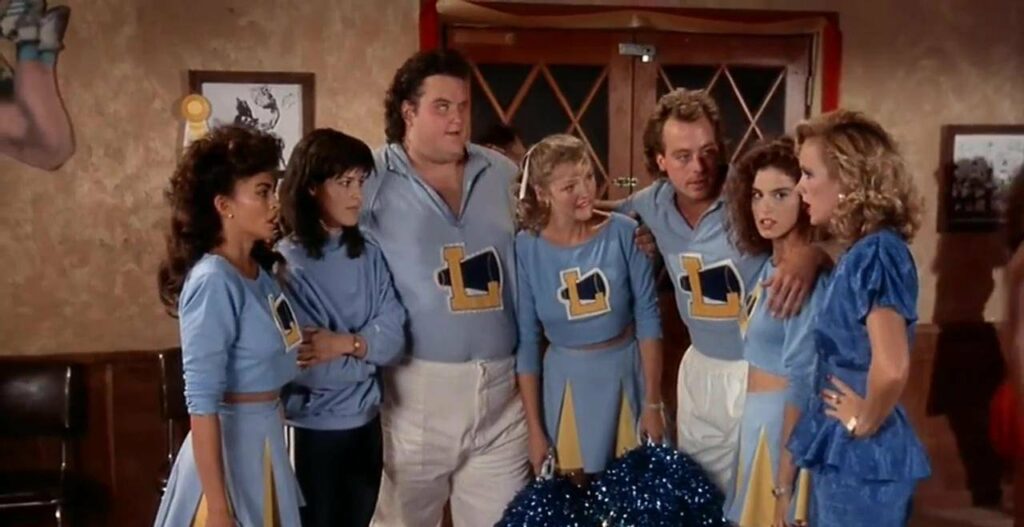 This slasher film set at a cheerleading camp serves up a chilling dose of suspense and horror. As the squad prepares for an upcoming cheer competition, they become terrorized by a mysterious killer. While not your typical feel-good cheerleader movie, "Cheerleader Camp" provides a thrilling and suspenseful twist on the genre, making it a cult classic among horror and cheer enthusiast fans.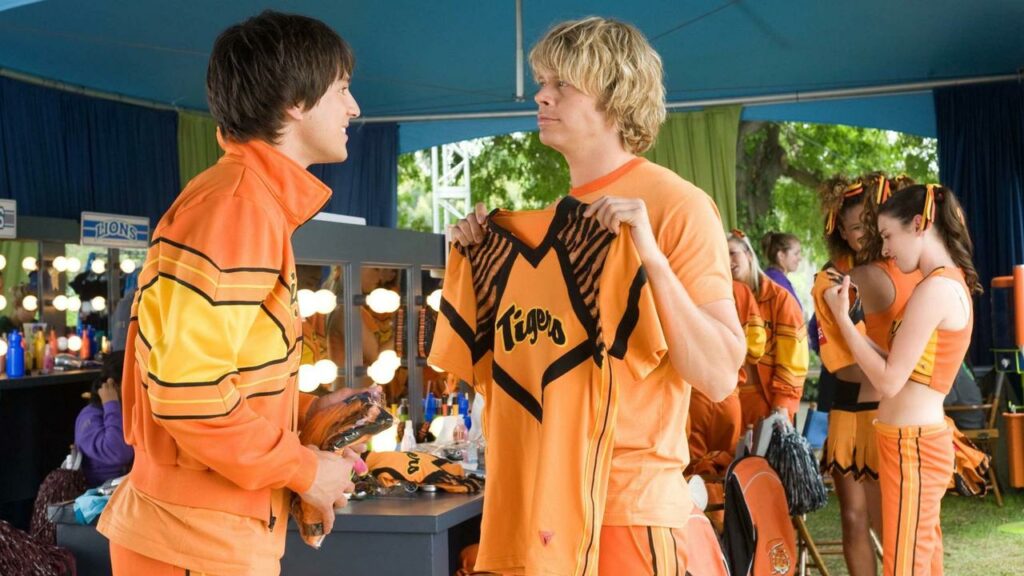 Two high school football players, Shawn and Nick, ditch football camp to join a cheerleading camp for a shot at meeting girls. However, as they immerse themselves in the world of cheer, they discover a newfound respect for the sport and its athletes. With witty humor and a surprising heart, "Fired Up!" delivers an uplifting message about breaking stereotypes and the power of teamwork.
Bring It On All or Nothing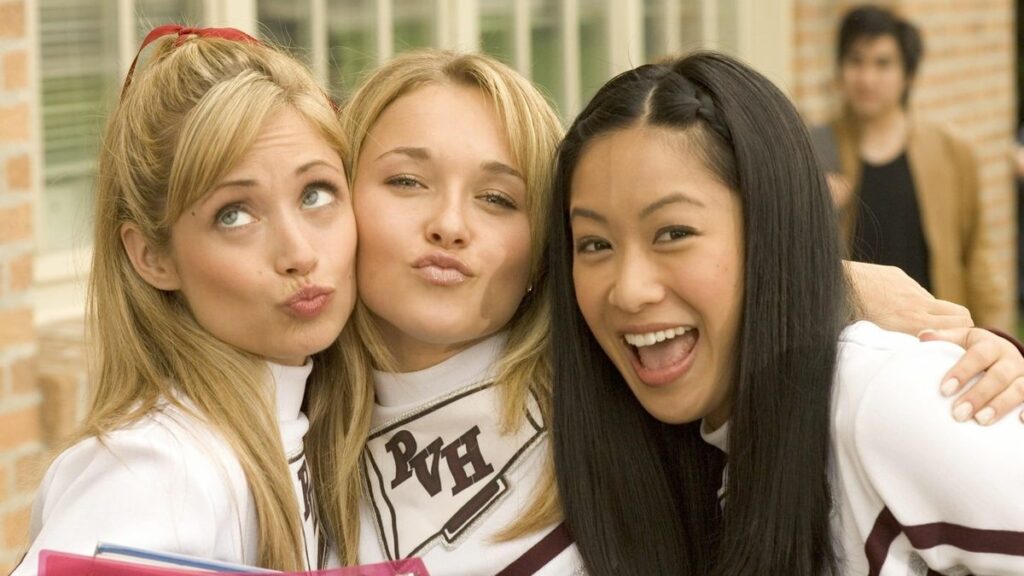 Starring Hayden Panettiere as Britney Allen, a determined cheerleader who faces challenges when transferring to a new school. Britney joins the Crenshaw Heights Warriors and finds herself clashing with the squad captain, Camille (Solange Knowles). This installment explores themes of friendship, cultural differences, and the drive to succeed, all wrapped in vibrant dance routines and exciting cheer battles.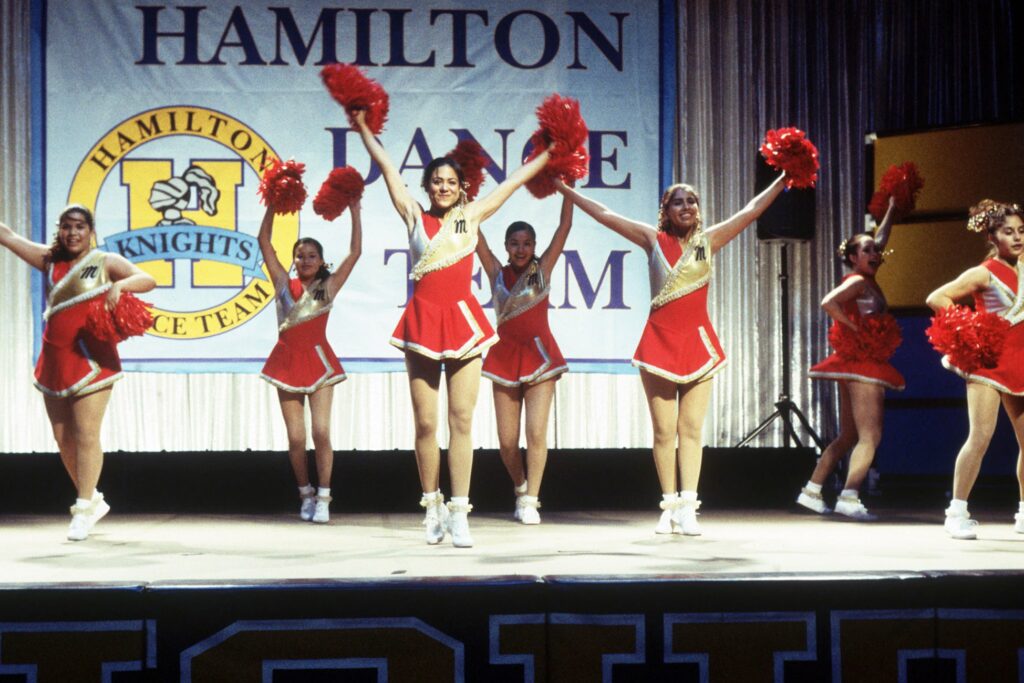 A Disney Channel original movie based on a true story, "Gotta Kick It Up!" follows a group of young Latina students who form a cheerleading squad at their school. Determined to compete in the cheer championship, they overcome obstacles and embrace their cultural heritage, promoting diversity and teamwork among the group.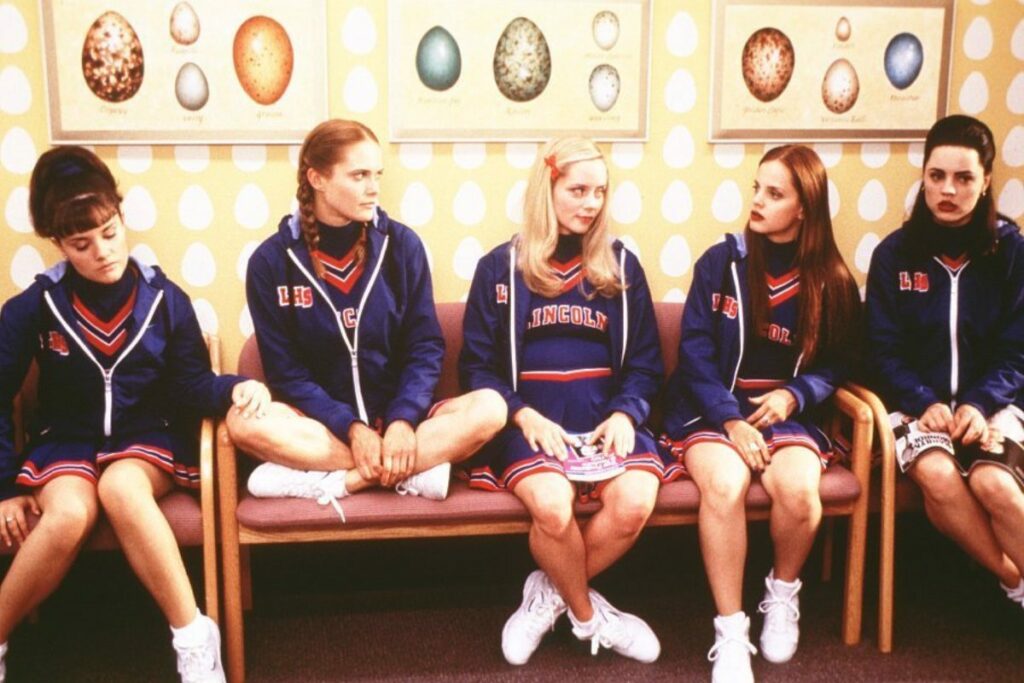 This quirky comedy follows the story of a cheerleader named Diane who, after getting pregnant, leads her cheer squad into a series of bank robberies to support her unborn child. Though unconventional, "Sugar & Spice" celebrates the unbreakable bond of friendship and showcases cheerleaders as smart, resourceful, and daring.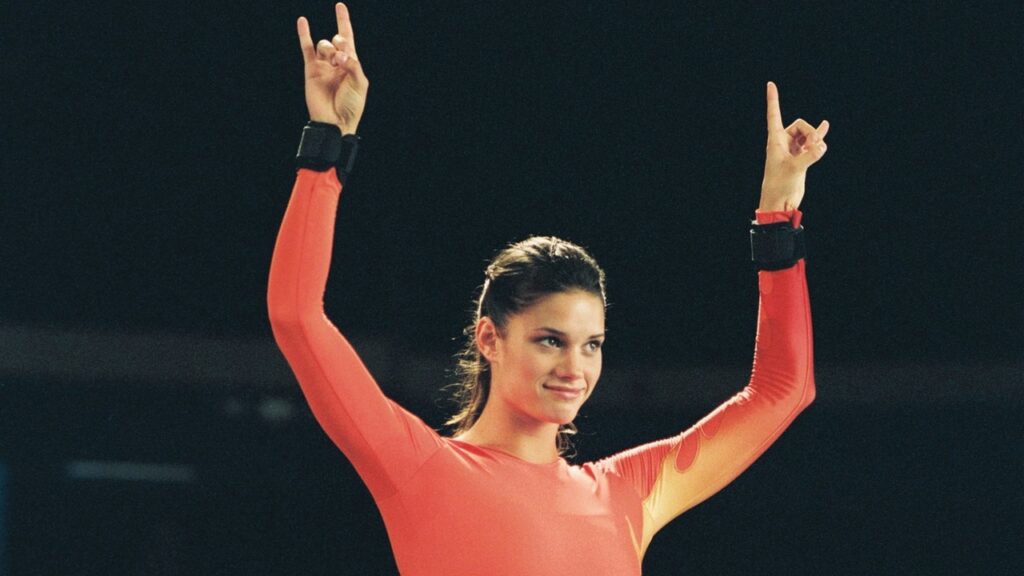 This film centers on Haley Graham, a rebellious gymnast forced back into competitive gymnastics after a run-in with the law. While not solely a cheerleading movie, "Stick It" offers an incredible display of athleticism and determination as Haley challenges the conventions of her sport and finds empowerment in her passion.
Bring It On: In It to Win It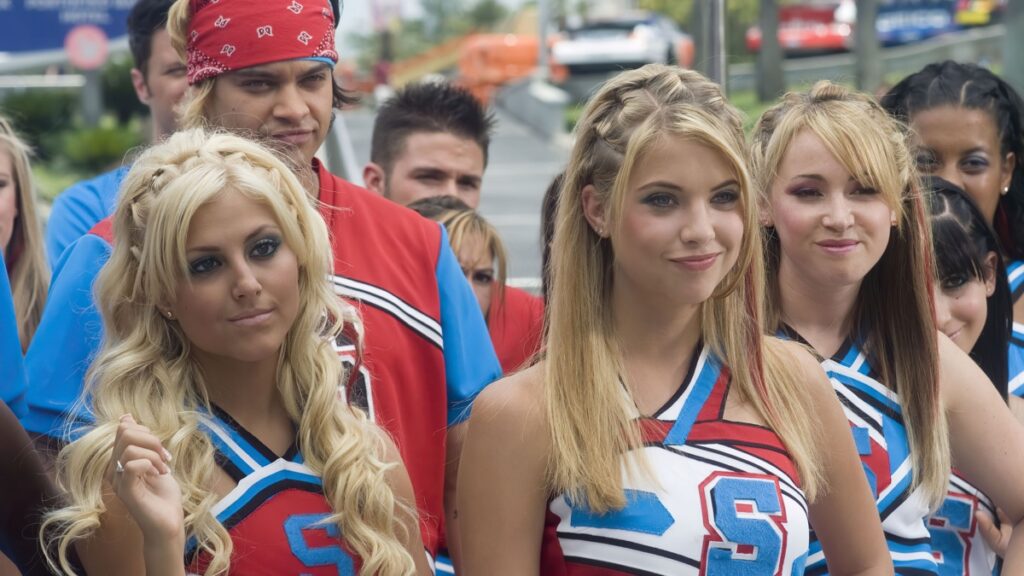 In this fourth installment of the "Bring It On" franchise, two cheerleading captains, Carson and Brooke, accidentally swap places. Forced to work together to lead their respective teams to victory, they discover the true meaning of teamwork and friendship. Filled with high-energy cheer routines and engaging characters, this movie is a delightful addition to the series.
The Powerpuff Girls Movie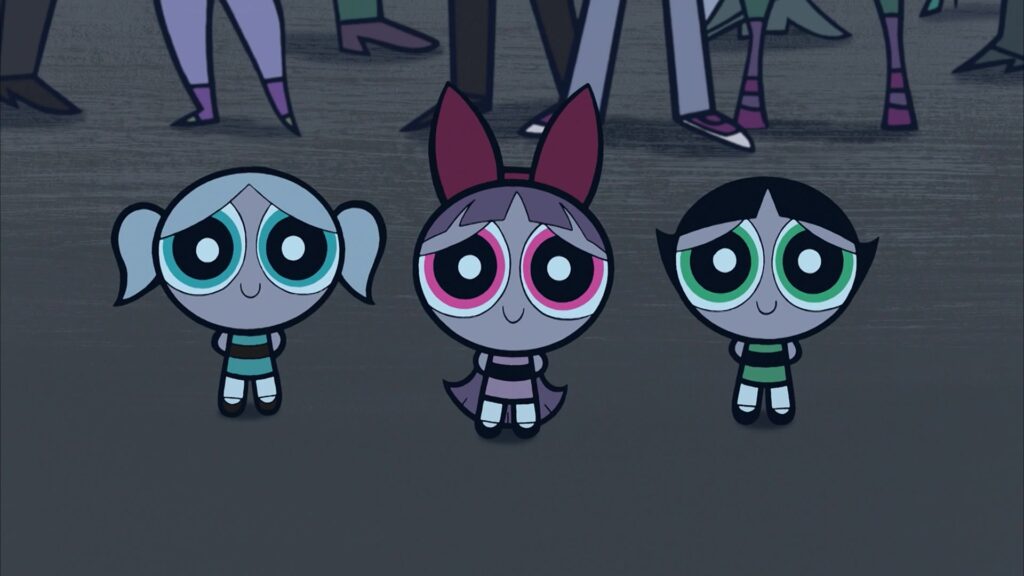 While primarily an animated superhero film, this movie also showcases the Powerpuff Girls as cheerleaders at Townsville Elementary. Combining action-packed crime-fighting and cheerleading, the film highlights how these adorable superheroes find balance between their extraordinary powers and ordinary school life.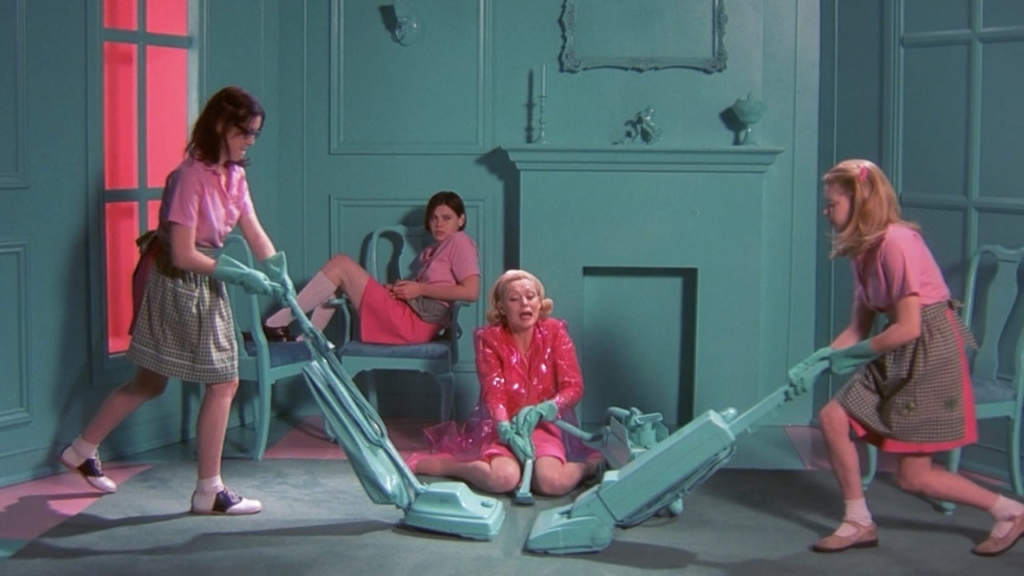 This satirical comedy cheerleader movie tells the story of Megan Bloomfield (Natasha Lyonne), a high school cheerleader who is sent to a conversion therapy camp by her parents who suspect she's a lesbian. At True Directions, she encounters a colorful cast of characters, including fellow cheerleader Graham (Clea DuVall). This thought-provoking film humorously explores themes of identity, acceptance, and the power of being true to oneself.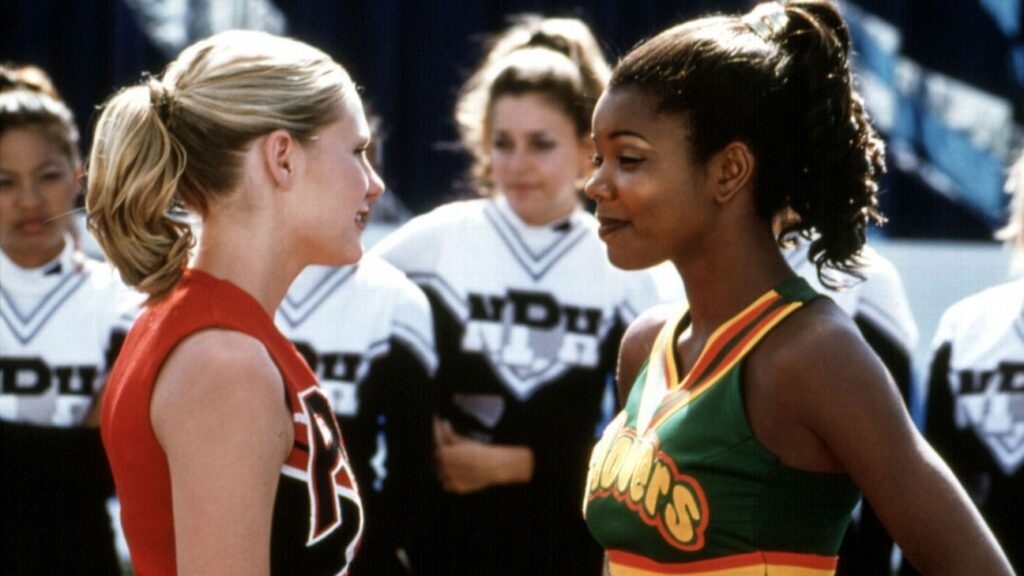 A groundbreaking cheerleader movie that remains a fan-favorite to this day. Torrance Shipman (Kirsten Dunst) leads her cheer squad, the Rancho Carne Toros, in a high-stakes competition against their rival, the East Compton Clovers. Packed with energetic dance sequences and hilarious one-liners, "Bring It On" is a celebration of athleticism and female empowerment, challenging stereotypes and showcasing the determination of young women in the world of cheerleading.