Regarding sci-fi movies, The Matrix is one of the most famous ones. It was released in 1999, becoming a revolutionary movie for the genre. The movie also became an example of filmmaking techniques that showed a unique way of telling a story. The Matrix was a huge success at the box office and was praised by critics.
The movie is not just limited to action. It has a sci-fi setting discussing philosophical and deep themes. Also, this franchise even had its revival movie in 2021. If you want movies like The Matrix, here are the top 15 suggestions to add to your watchlist.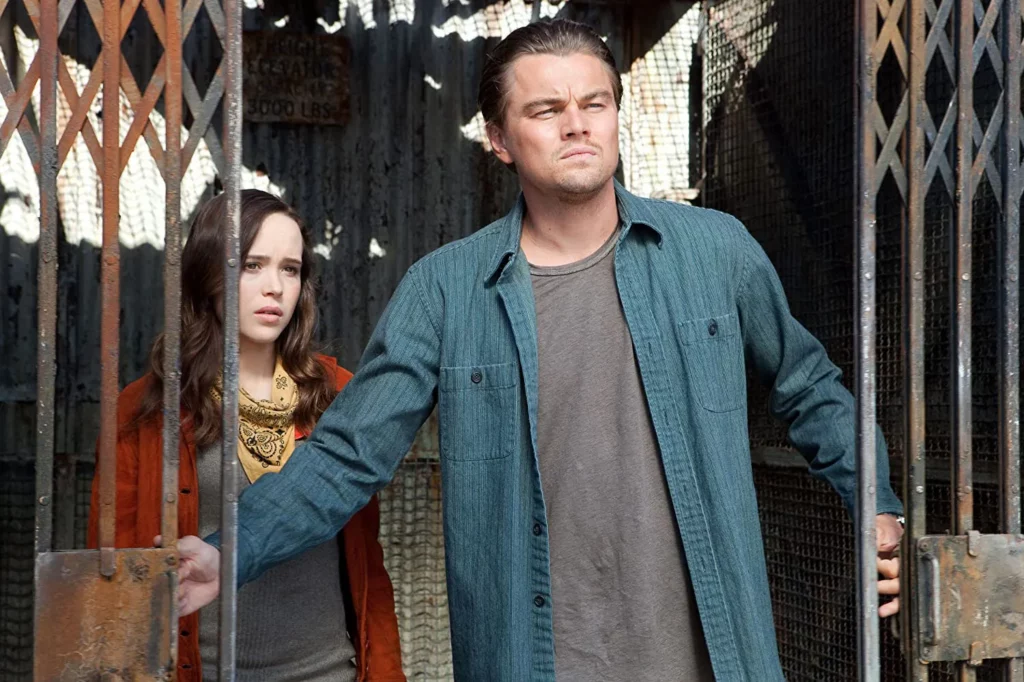 If you are looking for similar movies to matrix,  Directed by Christopher Nolan, "Inception" takes us on a mind-bending journey into dreams within dreams. Skilled thieves infiltrate the subconscious mind to steal secrets, creating a complex web of reality and illusion. The film's breathtaking visual effects and action sequences keep audiences on the edge of their seats. As we follow Dom Cobb (Leonardo DiCaprio) through various dream levels, questions about perception, memory, and the nature of reality emerge. "Inception" is a thrilling and intellectually stimulating rollercoaster ride that leaves viewers pondering the depths of their own subconscious.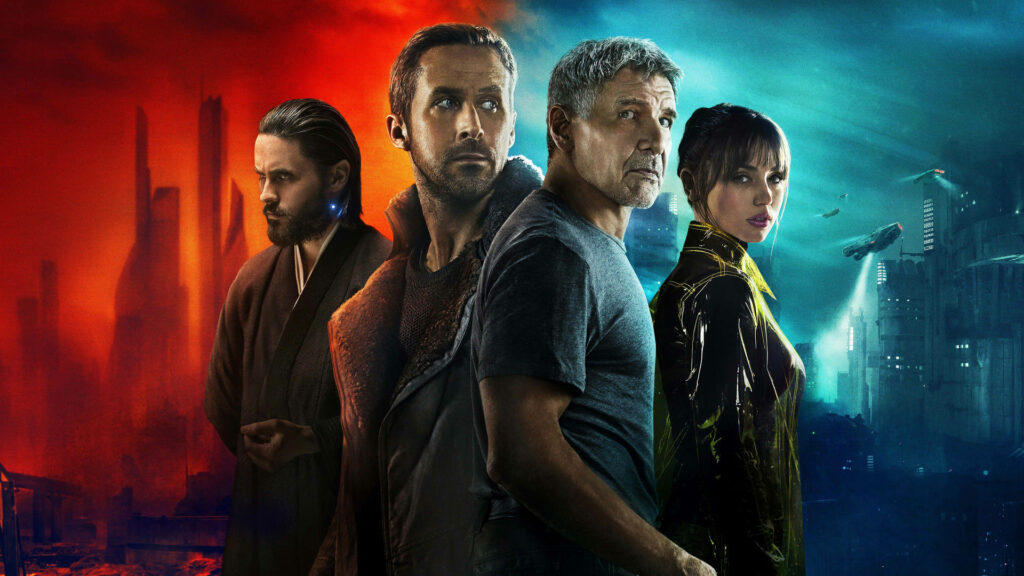 Ridley Scott's "Blade Runner" immerses us in a dark and futuristic world where artificial beings called replicants challenge the boundaries of humanity. As Deckard (Harrison Ford), a replicant hunter, pursues these beings, he finds himself questioning his own identity and morality. The film's mesmerizing cyberpunk aesthetics and thought-provoking themes have made it a classic in the sci-fi genre. "Blade Runner" challenges us to reflect on what it truly means to be human and the ethical implications of creating artificial life.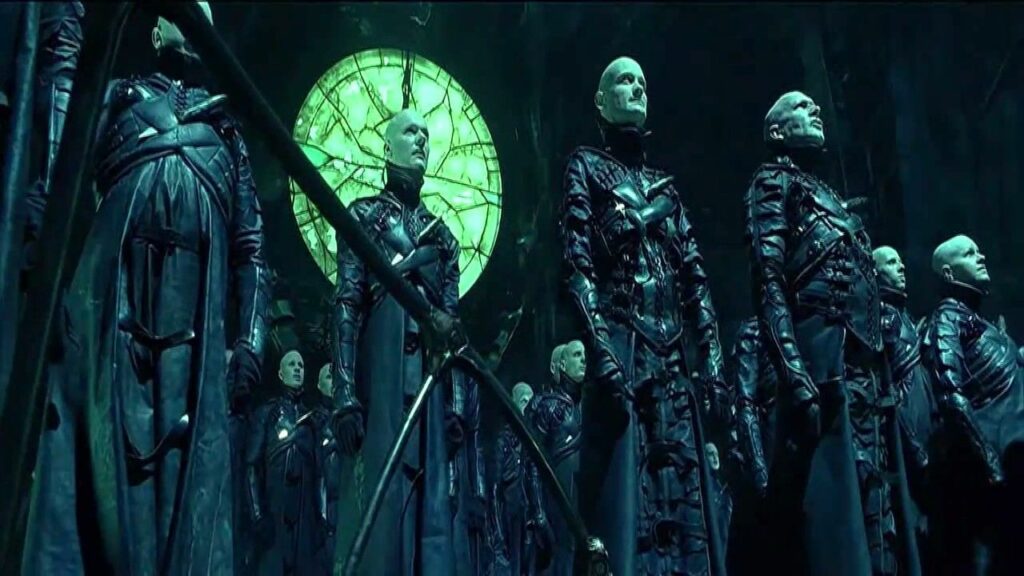 In this atmospheric sci-fi noir, John Murdoch (Rufus Sewell) wakes up with amnesia and soon discovers that a mysterious group manipulates reality itself. The city's ever-shifting environment blurs the line between what is real and what is an illusion. As John delves deeper into the secrets of Dark City, he begins to question not only his own identity but also the very fabric of existence. "Dark City" is a visually stunning and intellectually engaging film that keeps you guessing until its intriguing climax. The movie has a lot of similar elements  films like Matrix)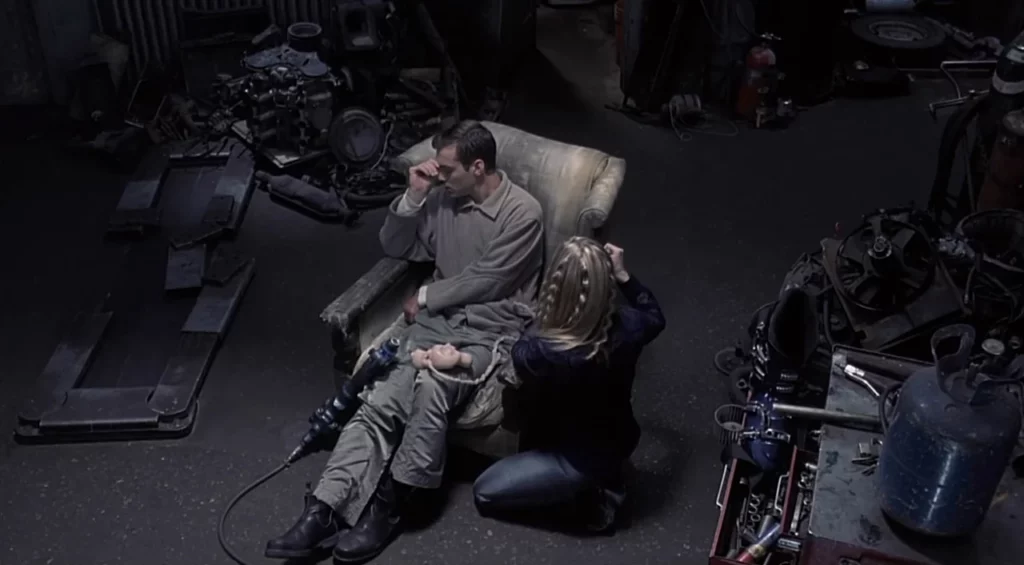 Directed by David Cronenberg, "eXistenZ" explores the convergence of virtual reality and real-life experiences. As the renowned game designer Allegra Geller (Jennifer Jason Leigh) becomes immersed in her own creation, the boundaries between the digital world and reality begin to blur. The film challenges our perceptions of consciousness and raises thought-provoking questions about the transformative impact of virtual experiences on the human psyche. "eXistenZ" is a unique and unsettling journey into a world where technology and human consciousness intertwine.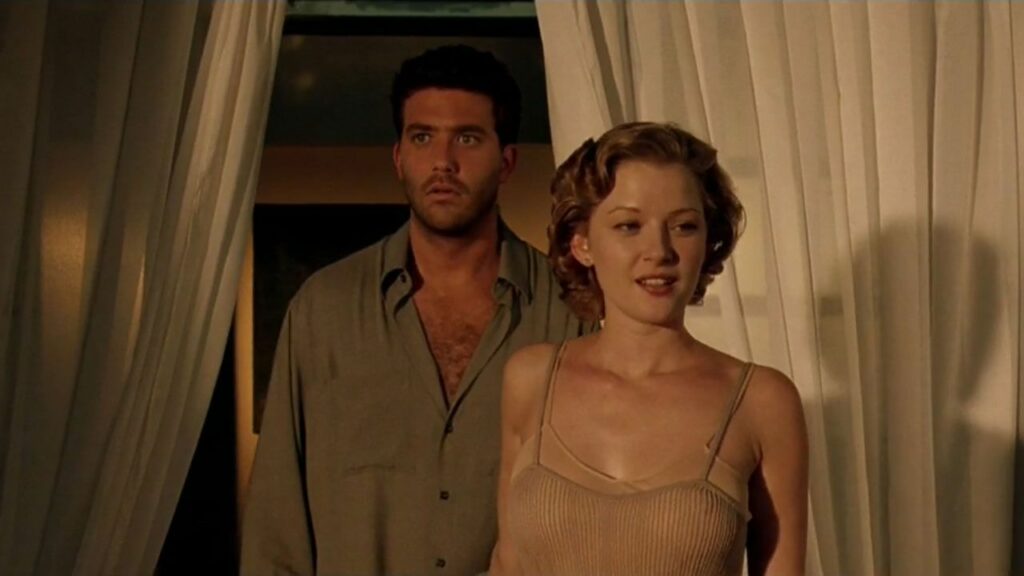 Set in a simulated reality of the 1930s, "The Thirteenth Floor" presents a thrilling conspiracy that challenges the very nature of existence. When a murder investigation leads Douglas Hall (Craig Bierko) to uncover hidden secrets, he finds himself questioning the fabric of reality and the consequences of meddling with it. With its noir-style storytelling and mind-bending twists, the film keeps viewers riveted until its mind-blowing conclusion.
"The Truman Show" is a thought-provoking drama that follows Truman Burbank (Jim Carrey), who unknowingly lives in a massive TV show. As Truman begins to suspect the true nature of his existence, the film raises profound questions about free will, the pursuit of truth, and the ethics of manipulating human lives for entertainment. With its clever satire and emotional depth, "The Truman Show" invites us to reflect on the meaning of authenticity in a world obsessed with reality television.
Directed by the Wachowskis, the same directors as The Matrix, "Cloud Atlas" weaves six interconnected stories across time and space. The film explores themes of interconnectedness, reincarnation, and the enduring impact of individual actions on future generations. With its sprawling narrative and stellar ensemble cast, "Cloud Atlas" offers a profound meditation on the interplay between human lives and the vast tapestry of time.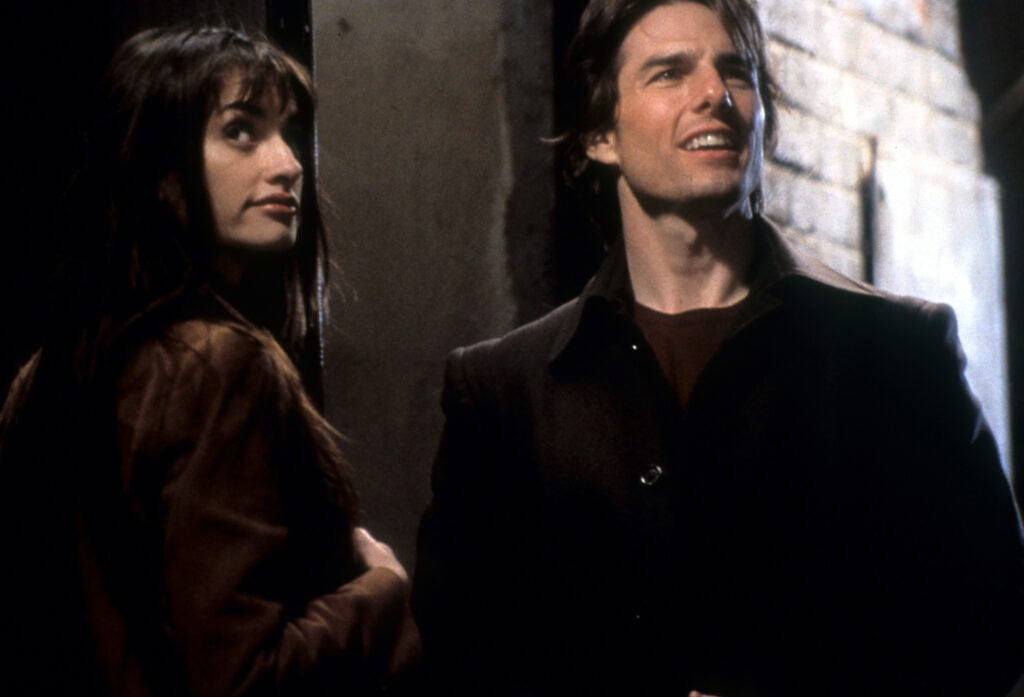 In this psychological thriller, David Aames (Tom Cruise) finds himself trapped in a disorienting and surreal world after a life-altering accident. As he struggles to distinguish between dreams and reality, "Vanilla Sky" challenges the audience to question the nature of existence and the significance of personal choices. The film's enigmatic storytelling and powerful performances make it an emotionally charged exploration of identity and the human experience.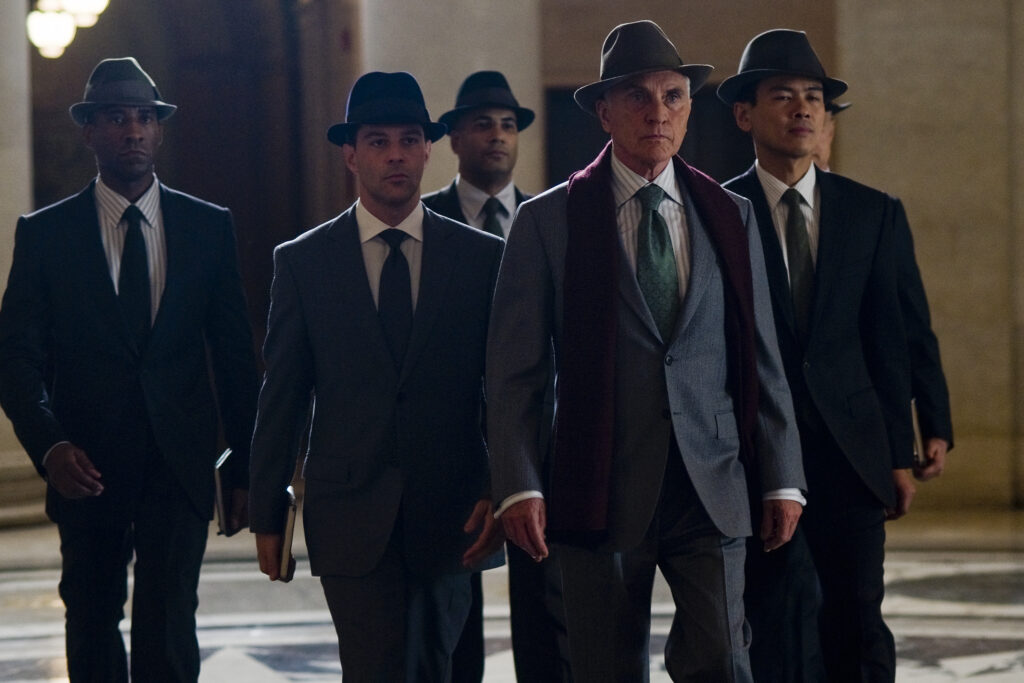 "The Adjustment Bureau" introduces us to a world where a powerful group controls human destiny, ensuring that events unfold as planned. When a politician, David Norris (Matt Damon), stumbles upon this secret organization, he grapples with the concept of fate versus free will. The film masterfully blends romance, sci-fi, and thriller elements, sparking contemplation about the role of chance and the choices that shape our lives.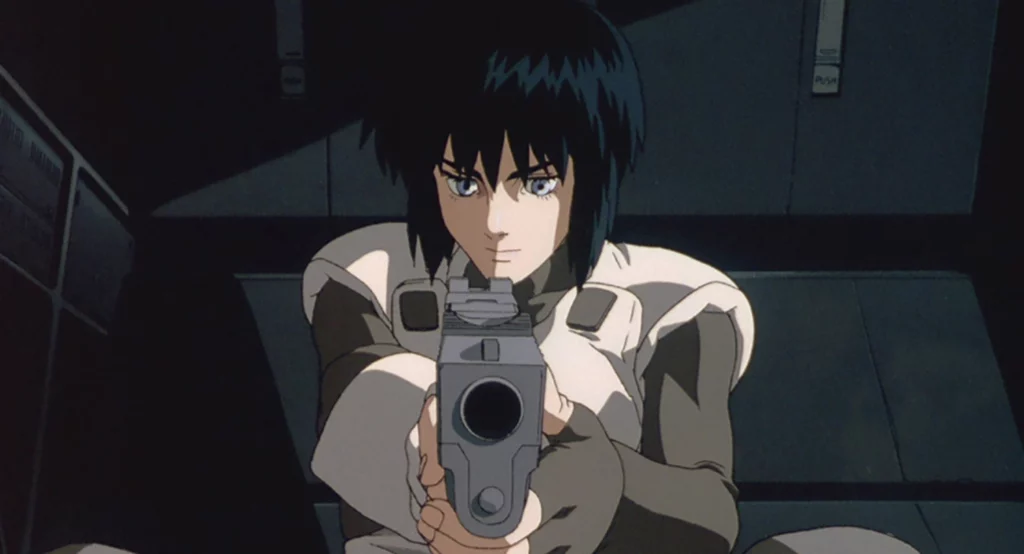 Set in a futuristic world where cybernetic enhancements are prevalent, "Ghost in the Shell" follows Major Motoko Kusanagi, a cyborg cop, as she pursues a rogue AI hacker known as the Puppet Master. This anime masterpiece delves into profound questions about consciousness, the soul, and the blurring boundary between humans and machines. Its mesmerizing animation and thought-provoking themes have left a lasting impact on the sci-fi genre.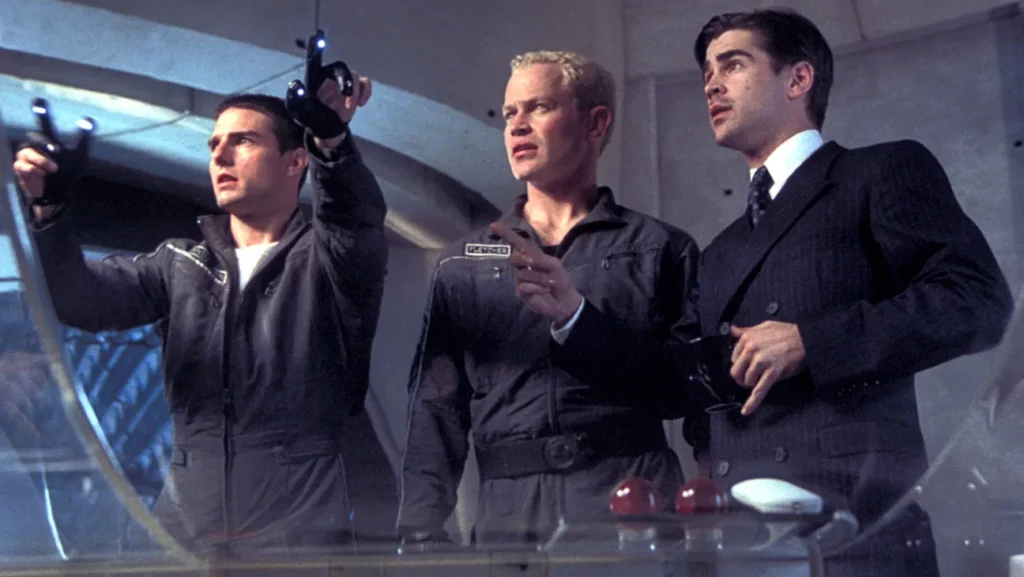 In a society where crime can be predicted and prevented before it occurs, "Minority Report" explores the ethical dilemmas of predestination and the consequences of altering future events. John Anderton (Tom Cruise), a police officer accused of a future murder, embarks on a journey to prove his innocence and uncover a deeper truth. The film's gripping narrative and stunning visuals challenge us to contemplate the delicate balance between security and personal freedom.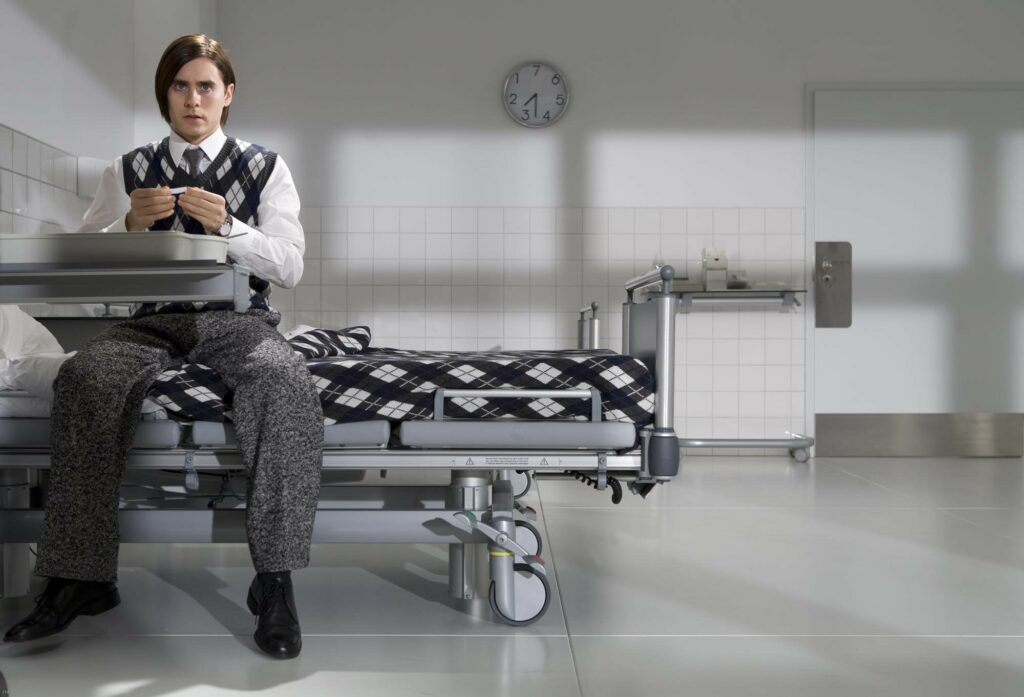 "Mr. Nobody" follows Nemo Nobody (Jared Leto), the last mortal on Earth in a future world where humans have achieved immortality. As Nemo recounts different divergent paths his life could have taken, the film delves into the infinite possibilities of existence and the profound impact of choices. Through its breathtaking visuals and philosophical musings, "Mr. Nobody" becomes a poetic exploration of the intricacies of the human experience.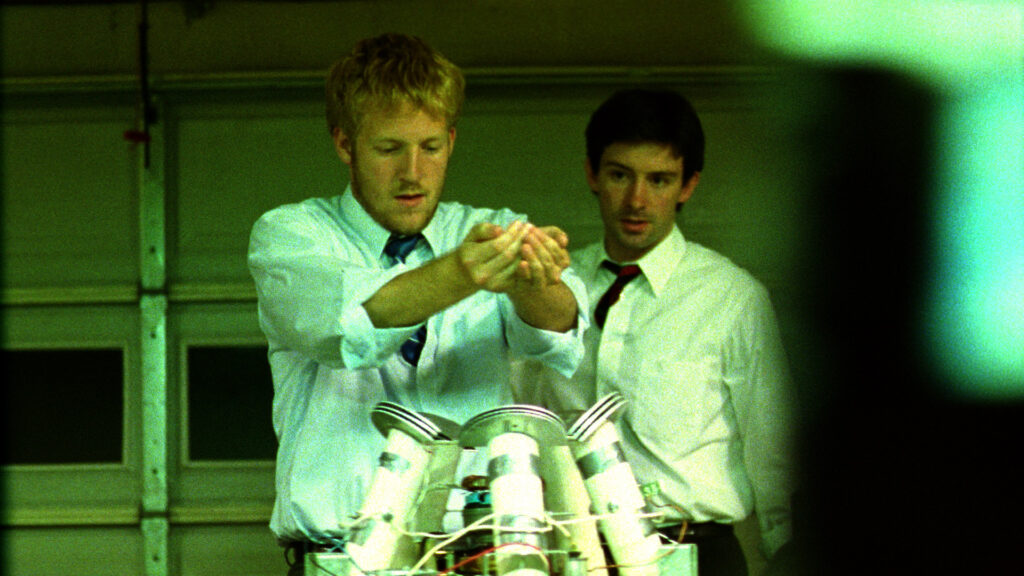 Shane Carruth's low-budget sci-fi gem, "Primer," is a mind-bending tale of accidental time travel. As two engineers stumble upon the ability to travel back in time, their journey becomes an intricate puzzle of causality and consequence. The film's complex narrative and realistic portrayal of time travel earned it a dedicated following among fans who appreciate the challenge of deciphering its intricate plot.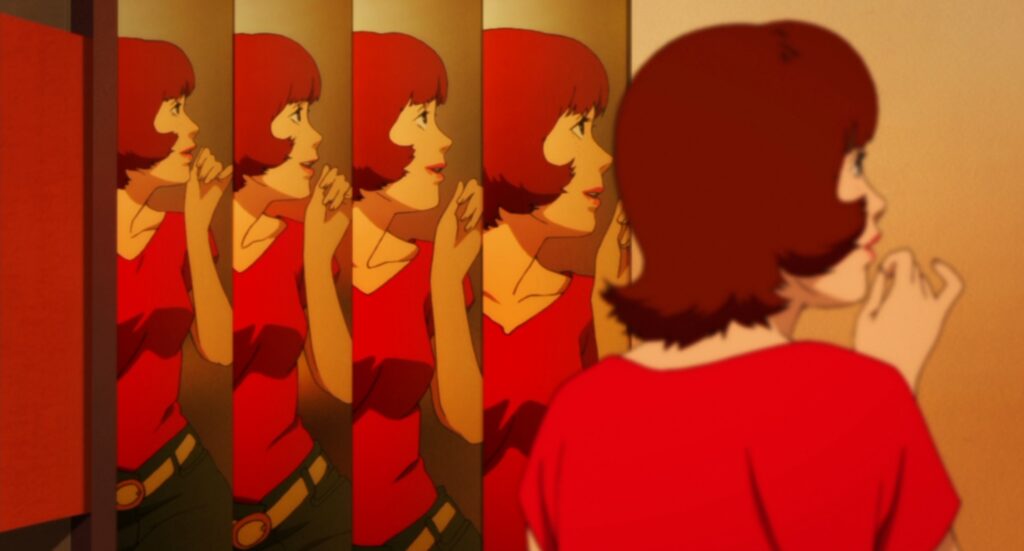 This animated Japanese film by Satoshi Kon takes us on a visually stunning journey into the realm of dreams. Using a device called the DC Mini, the protagonist, Dr. Atsuko Chiba, delves into the dreams of her patients. As the line between dreams and reality blurs, "Paprika" becomes an artistic and surreal exploration of the human psyche.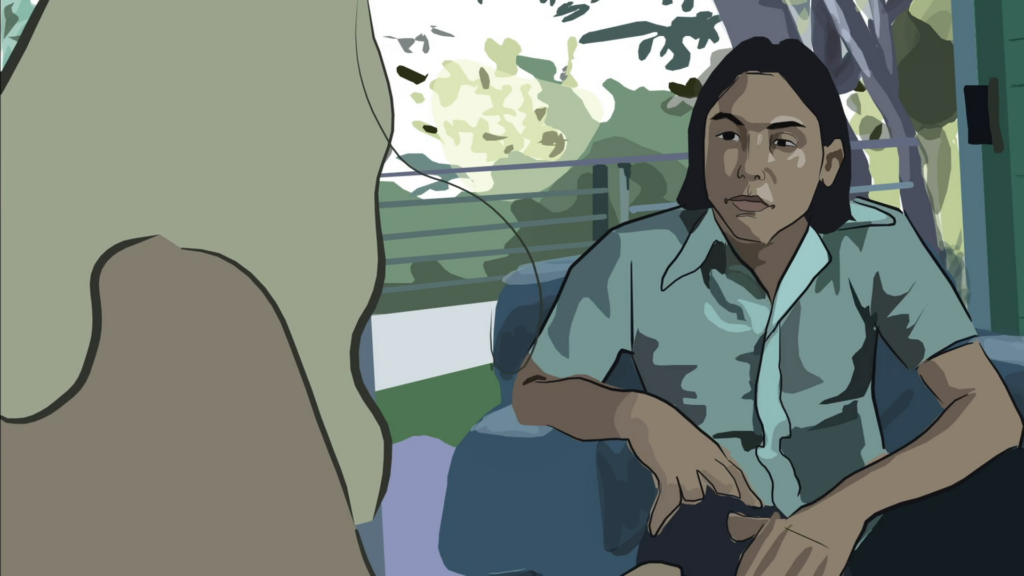 Richard Linklater's "Waking Life" is an animated masterpiece where a man wanders through a series of philosophical conversations about dreams, reality, and human consciousness. Each encounter offers unique perspectives on the nature of existence and the complexities of the mind. Through its captivating animation style and thought-provoking dialogues, "Waking Life" invites viewers to join an intellectual and visually stimulating exploration of life's most profound questions.